Join 0 other players.
---
Ghost Gaming Network
Some of our features.
---
Lag free
Our servers are hosted in Europe, this means that you should not experience any lag due to us.
If you do experience lag this is probably client sided.
Great Community
We aim to grow out to be a big and great minecraft community.
This can be done by your help by simply voting every day and receive rewards in-game for it!
Always online
Our server has a 99.9% Uptime, so you should experience almost no downtime.
Updates
There will be lots of updates to add new features or fix bugs so stay tuned.
We want to make it an awesome experience to play on our server.
If you have any suggestions tell us and we will see if its a cool feature to add.
DDOS
Our server and website are ddos protected.
So its not worth your time to try.
Account
There will be a lot of changes as the server grows.
Logging in on our website and use a forum etc. will all be possible in the future!
GAME TYPES
Game types on our server
---
Factions
You strive to become the richest Faction (basically a clan), usually by raiding other factions. When you claim land for a base in Factions, other people can't build or break anything on your land. Instead, they have to use unconventional means to break in by using creepers, TnT cannons and other unusal methods. It's best to try to get good armor and tools because Factions is heavily PvP based. To get rich, mob grinders and farms play an important part. You can buy spawners to get more mob spawn at your base! Every command you need to know can be found in-game by typing '/help' or use the npc located at the spawn. We aim to improve our faction server as much as possible. Any suggestions are welcome. We will review your suggestion and if it helps to improve the overall game-play experience we will add it.
NOTE: voting everyday gives you nice rewards in-game, you can vote every 24h on multiple websites!
Prison
In prison you start at the rank [A] and end at rank [Y]. In order to rank up you have to mine and sell the blocks to the server to earn money. With the cash you earn you can rank up. While you rank up you get to go to other mines aswel. These mines contain more valuable blocks. As your rank goes up the next rank will cost more and more. More features will be added to our prison server. If you have any suggestions don't hasitate to pitch them to us! We are open to improvements to make the gameplay better and more enjoyable for everybody.
NOTE: voting everyday gives you cash in-game, you can vote every 24h on multiple websites!
Skyblock
The idea is that you create and expand your very own island with only minimal materials. You start on a small island floating in the middle of void with a few items and a single tree and you must learn to use and preserve your materials wisely as each one has a strategic use, (for example lava buckets for a cobblestone generator), and it is useful to know the basics of Minecraft in order to complete challenges and to expand. It is normal to make beginner mistakes, sometimes requiring many restarts, so u can do this and much more in the island gui.
VOTE FOR OUR SERVER
Vote for some really amazing rewards
---
Please note that sometimes rewards can take up to 10 minutes to receive, if you don't receive any rewards, please contact a staff member.
We are working on improving our vote reward system.
You can vote every 24hours, voting helps the server grow.
OUR STAFF
The staff members of our server
---
Real_Gangster
Owner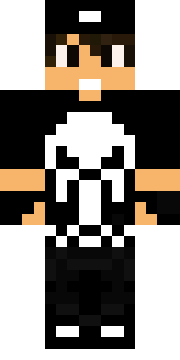 ADK_Smokers
Owner